New HVAC Installation Services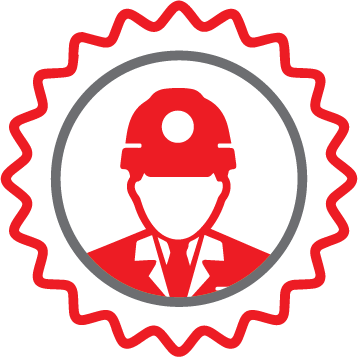 You need a professional you can trust!
When it comes to heating and cooling your house, apartment, or small business, choosing the right professional is no small matter.
Heating and cooling is no longer a trade that just anyone can or should attempt to take on. With the rapid changes in the technical specs of the equipment, the high power or gas involved, and the stringent safety guidelines all professionals should follow, there is little room for error when it comes to installing new heating or cooling equipment.
This is why R&S Heating and Cooling is focused on breaking our installation process down into an easy to understand three-step plan – all focused on giving our customers products you can rely on and service you can depend on.
If your contractor is not meeting these basic install principles, consider giving us a call.
CALL TODAY. 24/7 EMERGENCY OR SCHEDULED SERVICE
The key to a proper HVAC install
Installing a new HVAC system is a highly technical procedure. Anyone can connect some ducting and power to a unit, but a qualified installer will know how to calculate and test which system is best for you. That's why we stick to our three step install for your comfort and safety.
R&S Heating and Cooling's Three Step Install
Step 1: Choosing Which Product and Location is Best for you and Your Home
The Right Unit
Before any wires are run, gas is turned on, or units are purchased, the proper installation of heating and cooling equipment begins with choosing exactly what unit is right for your application. The brands, makes, and models that we recommend and install for our customers are selected because they have several things in common: longevity, performance, and reliability.
At R&S Heating & Cooling, we don't recommend or install any unit or brand that we wouldn't put in our own homes or places of business. We believe in honesty and integrity in each step of the installation process, and that includes selecting the equipment.
Check out the bottom of this page for the brands and models we trust.
The Right Location
Equally as important to what kind of equipment we will be installing is where in the living space we will be installing it. For most homes that have had heating and cooling equipment installed before, the installation location will be wherever the proper power, gas, and ducting have been run – usually a basement, utility closet, or even garage.
For new constructions, remodels, or upgrades, there is more flexibility as to where proper installation for heating and cooling equipment can and should go. Based on the size, type, and efficiency of the equipment selected for each project, we will work with the homeowner or general contractor to come up with the best location that works for our customers.
Step 2: Performing the install using our 18-Point Checklist for Success
Highly Trained Professionals
Heating and Cooling in the 21st Century is one of the most technical and advanced home services around today – which is why you'll want not just a professional, but the right professional to install your equipment. That's where our highly trained technicians come in.
Every job or installation performed by R&S Heating & Cooling is done in accordance with local code and our one-of-a-kind 18-point checklist. This helps us ensure that each aspect of what we do is done with the same veracity and attention to detail we would want in our own homes.
Exceeding Industry Standards
When installed correctly, heating and cooling equipment can be the key to a comfortable space and happy home life. When installed incorrectly, heating and cooling equipment can make your house at best uncomfortable and at worst a safety hazard. Our technical-minded staff and ownership focus on doing things the right way – not the way it's "always been done." Technicians who claim they can simply tell by flame color that a furnace is working correctly or repeat any other industry wives tale are both endangering you and not living up to the standards our industry demands.
With R&S Heating & Cooling, you get process-driven results that are based on the highest standards set forth by our industry and our commitment to our business principles. Your equipment installation will be treated with priority and care – ensuring the best results possible for your home or business.
Step 3: Welcoming you to Our Family!
Our Guarantee
As a family owned and customer-centered business that has been serving Metro Detroit since 1973, R&S Heating & Cooling focuses not just on the job at hand, but on building long-term relationships with our customers. Honesty and integrity are at the core of what we do, which is why we guarantee all of our installations and service to be done the right way – or we will happily make it right.
Whether we perform a new installation in your home or business, or you call us to fix an issue you have with your current equipment, we are happy to serve your family and welcome you to ours.
Brands and Models we trust to keep you safe and comfortable all year long.

As a Michigan-based company ourselves, we are proud to recommend and use General Aire Humidifiers which are made right here in Michigan and offer great quality and functionality to our customers. 

American-made products with a reputation for excellence, State Water Heaters provide our customers with professional grade solutions for all water heating needs.

An American company that has been manufacturing quality air cleaning equipment for over 70 years, Trion is our go-to recommendation for our customers' air-cleaning needs.

From traditional thermostats to the high-tech Sensi Smart Thermostats, White-Rodgers offers exceptional value and ease-of-use to our customers. 

A giant in the world of thermostats, Honeywell's flexibility and quality allows you to control the heating and cooling of your entire home.

While boilers are becoming fairly rare in new constructions, Lochinvar Boilers' high-quality products allow us to continue to service boiler systems that may be present in older homes.

When ductwork is not realistic or new construction (such as an addition) is present, Mitsubishi's sophisticated Mini-Split Systems makes heating and cooling different zones easy and efficient. 

One of the most recognizable names in heating and cooling – and for good reason – we utilize Bryan's premium heating and air conditioning equipment because it is designed to be the best on the market.
Please contact us if you have a preferred manufacturer not listed above. 
Don't Take Our Word For It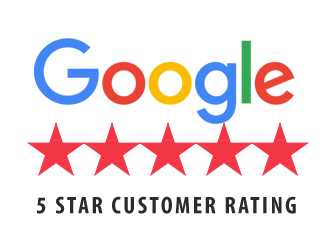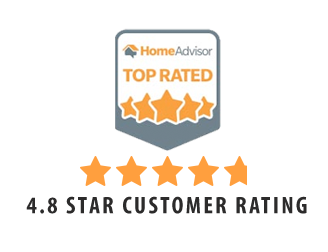 Nick and his team were friendly, knowledgeable, and quick. This is a company that is being run by some true professionals, they do things in a workmen like manner and take pride in what they do.
At no point during any part of the process did I feel pressured to buy more than I needed. In fact Nick took the time to explain how balancing a home AC system works and why bigger is not always better.
This company does excellent work and at a reasonable cost. They explain every thing they do and educate you on how your system works. Would definitely hire them again.