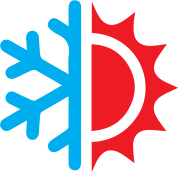 Have you been told you need a new HVAC system?
Before you replace your HVAC system with a brand new unit be sure to read this article.
CALL TODAY. 24/7 EMERGENCY OR SCHEDULED SERVICE
When should you replace your HVAC unit?
There are many factors that influence the life of an HVAC unit but the average tends to be between 15 and 20 years. Performing standard maintenance on a unit can significantly increase the life of the unit and we've seen HVAC units last upwards of 25 years when properly maintained. Eventually though, all HVAC units will need to be replaced. When you do, however, it's important to be sure that the unit actually needs to be replaced and not just because that's what the salesman says.
Certain components inside an HVAC unit have lower life expectancy than the HVAC unit itself. Replacing these items is recommended when the HVAC unit is still performing near optimal efficiency. Often the lifetime of a unit can be extended by replacing these items, but eventually the performance level of the unit has degraded to where repairing the unit increases your overall costs when combined with the energy savings of a new unit. There are many factors to determine when that moment comes and it is why a good technician will always go over the pros and cons of each course of action for you.
Why should you choose R&S Heating and Cooling to install your new HVAC unit?
There are three main reasons we've found that R&S Heating and Cooling customers choose to use us to install new HVAC units.
1. Technician vs Installer: There's a big difference and you need to know it
With the shortage of qualified tradespersons in America it's important to know whether your HVAC company is sending an installer or a technician to install your new HVAC unit. Installing an HVAC unit is more than just connecting wires and lines and turning power on to the unit. Today's advanced HVAC systems required qualified technicians who are able to configure and optimize the system for the building and ductwork it is connected to. This allows for greater efficiency, comfort and reliability. At R&S Heat every install is attended by a qualified master technician who is capable of performing these necessary steps with today's advanced HVAC units.
If you're looking for an HVAC company to install a new HVAC system be sure to ask whether they are sending out an installer or a qualified technician with the proper equipment.
2. Technical approach to install
With the advances in modern HVAC equipment having the wrong sized unit for your home, office or business can significantly increase your heating and cooling costs as well as decrease the life of your equipment. At R&S Heating and Cooling we take a very clear technical approach to ensuring your unit has just the right capacity for your location. Every install performed by R&S Heat is attended by a master technician who ensures that the unit is installed properly and is configured correctly for the building. This means each install is measured for square footage along with the capacity of the existing ductwork. Failure to factor these capacities can result in overpaying for an unnecessary unit, or forcing a larger unit to work against its capacity. Both of these scenarios will result in additional costs in the short-term or long-term life of the unit. When a dwelling or building is accurately measured and the capacity of a unit is determined only then can the right unit be placed into service.
Be sure your HVAC company has your best interests in mind and is doing the proper math to select the right sized unit for you.
3. Standard 5-year warranty on Labor
Beyond just having a comfortable living or working space, having the peace of mind that your install was done correctly is the bottom line for us. At R&S Heat we stand by our work enough to warranty installations for 5 years. We're confident that if one of our technicians does the install we're not likely to return anytime in the near future do to our workmanship. We believe this enough to warranty our work for 5 years.
Make sure the work you have done on your HVAC unit new or old comes with a warranty to you at no additional cost. When quality services are performed by qualified technicians they will stand by their work.
Don't Take Our Word For It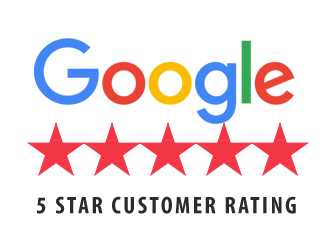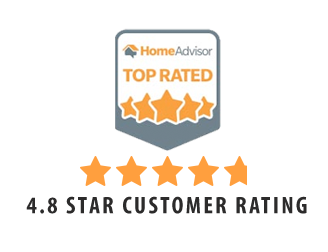 This company does excellent work and at a reasonable cost. They explain every thing they do and educate you on how your system work. Would definitely hire them again.
Very thorough – took exceptional steps to insure everything was running properly!