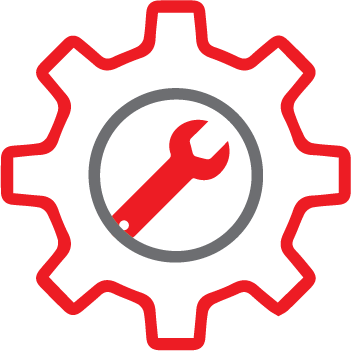 What's the difference between maintenance services and repair services?
Both maintenance and repair services are essential components of keeping your HVAC equipment operating efficiently and effectively throughout the life of your appliance. Maintenance services are preventative in nature whereas Repair Services are unplanned.  Though they have the same goal in their execution—a heating and cooling system operating at peak performance levels—maintenance and repair services are also very different processes.
CALL TODAY. 24/7 EMERGENCY OR SCHEDULED SERVICE
Repair Services
Repair services are usually responses to critical situations–meaning some kind of mechanical issue or failure is keeping your HVAC system from operating properly. When our R&S Heating and Cooling technician comes to your house or place of business for a repair, they will diagnose and fix the problem and show you exactly what went wrong and how it is now remedied. For more information on our repair service, we encourage you to read more on our repair page.  
Maintenance Services
Unlike our repair services described above, maintenance services are thorough periodic checks of your heating and cooling system to ensure everything is working properly and in proper order. Instead of being responsive like our repair services that focus on fixing an immediate problem, our maintenance services are designed to be preventative – which means common issues and bugs that tend to come up as HVAC systems age will be observed and adjusted before they interrupt your system's ability to perform its essential functions. 
 Our maintenance services are performed carefully using our signature methodical checklists that help us ensure all aspects of your system have been inspected, corrected, and noted for any future service you might need. Our technicians will also go over each aspect of the service which was performed so you know exactly what was done to your system and why. This will ensure you are always in the loop as to the condition and efficacy of your system.
 Consistent maintenance on your heating and cooling system is the best way to ensure everything works properly and efficiently, and that you're keeping your energy costs as low as possible. 
Do I need maintenance services on my heating and cooling unit?
In short, yes. No matter what kind of HVAC unit you have installed in your house or the age of the equipment, maintenance service is a must to keep things running properly. Regular maintenance can help you avoid costly large repair jobs that can spring up as a result of equipment that has failed or broken down during the course of normal use. In the long run, regular maintenance will not only save you money on potential costly repairs, but it will also prolong the life of your system – keeping your house warm in the winter and cool in the summer for many years before you may need a full system replacement. 
We recommend all of our customers, regardless of the age or condition of their HVAC system consider placing their equipment on a regular maintenance routine with qualified technicians. Generally this is done annually for residential heating and cooling needs.  It's the best thing you can do for your heating and cooling system, and also for your home.
How do maintenance services from R&S Heating and Cooling work?
Our maintenance appointments begin exactly like every other appointment with R&S Heating and Cooling: a warm greeting and friendly smile. When it is time for your appointment, our qualified technicians will arrive on time and ready to work.  
Then, we'll do what we do best: get to work. Using our signature extensive and methodical checklists, our technician will go over each and every aspect of your heating and cooling system – checking to see that everything is working the way it should be and operating to the full extent of its power. 
 If our technician does encounter something that needs to be repaired, the first thing they will do is bring it to your attention by explaining exactly what they found and how they intend to perform the repair. Once you have been educated on the problem and given the okay to proceed with the repair, it will be performed and checked again for its effectiveness. We never leave a house or a job site without making sure things are working better than when we arrived. 
At the end of your appointment, we will give you a full overview of exactly the services that were performed and the working condition of your HVAC unit. We will happily answer any questions you may have and make sure you are completely content with everything that was done. Our goal is to make our customers feel like they've been in the presence of family each time we come to their home. 
And of course, we will treat you and your home with the utmost respect throughout the entire appointment.
Why is R&S Heating and Cooling the best choice for my maintenance needs?
HVAC systems are not only an investment on the part of homeowners, they're also an essential piece of keeping households as comfortable places to live. Without heat in the winter or air conditioning in the summer, things can get uncomfortable quickly.
With more than several  decades in the business, we know what it takes to keep heating and cooling systems running smoothly, and all of our expert technicians are not only trained in their trade but also in how to treat our customers. We promise you won't find another heating and cooling company as dedicated to making sure the job is done right and treating you well. 
If you're interested in beginning maintenance services on your HVAC system, we highly recommend giving us a call and scheduling your initial appointment. Our technicians will come up with a plan that works for both your system and your budget – ensuring your heating and cooling system continues to work to its full potential throughout the year.  
We're dedicated to making sure your system works well for as long as it can – saving you money on expensive repairs and inflated energy bills from inefficient systems. At R&S, everything we do is to put you and your family first.
Don't Take Our Word For It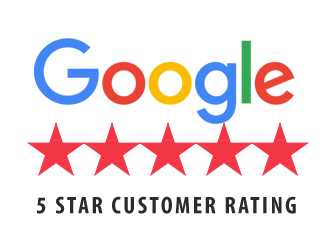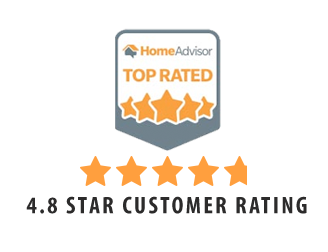 Very competent service by technician. Explanation why suggestion for adjustment or replacement of parts was made,with costs involved. Complete check on operation of system after servicing.
I recently contacted this company for service on my home heating system. Got a prompt reply and a very timely appointment. Technician was polite and on time. He went through issues with me and was very thorough in his diagnosis. Problems were solved and my heating system issues are resolved. This was a very honest, professional and fairly priced experience.