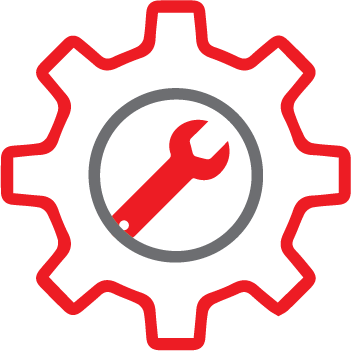 Is your heating and cooling system not operating properly? 
Ensuring that your heating and cooling system is working properly is one of the most important ways to keep your overall energy costs down and the temperature in your house exactly where you find it the most comfortable. However, when things aren't working properly or as efficiently as they could, our skilled technicians will help you diagnose, repair, and understand not only what went wrong with your system, but also how you can expect it to work after the repair is completed.
CALL TODAY. 24/7 EMERGENCY OR SCHEDULED SERVICE
Maintenance vs. Repair – How do I know which I need? 
Furnaces, boilers, and air conditioners are like vehicles: the more preventative maintenance you perform and the better care you take of them, the longer they'll last. We highly suggest you take a look at our maintenance page for more information about maintaining your system as a preventative measure. 
However, also like cars, sometimes, no matter how robust your maintenance schedule might be, components, equipment, or processes may break down and require the assistance of a skilled professional to repair. When this happens, we always recommend our customers reach out to us directly and schedule a repair. 
How do I know it's time for an HVAC repair?
For many of our customers at R&S Heating and Cooling, it's fairly obvious when it's time for a heating and cooling repair. They may hear strange or unusual sounds coming from their unit or might notice that the air is no longer blowing warm or cool.  
For others, knowing when it's time to call an R&S Heating and Cooling technician might not be so easily identified. They may suspect that something isn't working right with their HVAC system, but not know exactly what – or even how to describe it.
Regardless of which of these two groups you may fall into, we always encourage all of our customers to give us a call as soon as they may suspect something might be wrong with their system – whether we originally installed it or not. Early detection can be key to keeping costs down, repairs infrequent, and your home or business properly air conditioned in any season.
What can I expect during my repair appointment? 
Every service call includes diagnosis beyond the obvious problem.  We believe that we were called out to see that the system functions at it's best for as long as possible by doing a full checkout on every furnace.
At R&S Heating and Cooling, we take great pride in providing the kind of service to your family that we would want for our own family, which is why every repair appointment meets our highest standard of service. When you call for one of our technicians to repair your heating and cooling system, you'll be treated to the following repair plan:
On Time and On Point For Your Repair Service
We take serving our community very seriously at R&S Heating and Cooling, which is why we keep our service area small so we can respond quickly and professionally to every one of our customers. Our reliable technicians will arrive on time and ready to work – with a fully stocked truck ready and able to handle just about any repair. Once you welcome us into your home, we'll start working right away to make sure the appointment is quick, thorough, and as painless as possible.
Diagnosis and Education 
We believe that part of an expert repair job is also informing the customers exactly what diagnosis we've made and how we plan to fix it. Arming you with knowledge is the absolute best way to help you keep your HVAC system running well. Our technicians will explain not only what caused the issue with your heating or cooling system, but also exactly what type of repair we plan to initiate to fix it.  Our pricing is task based not hours based which means we can tell you the cost before we do the repair. Our diagnosis is also task based in that there is never an additional charge for more involved diagnosis. We strive to make every interaction with our customers as transparent and customer-focused as possible.
Once we've diagnosed the problem and explained how we plan to fix it, with your authorization, we will begin making the expert repair needing to get your system up and running right. No matter what time of day or type of repair, we are committed to giving you the best repair service possible. 
Repair Service Follow-up
Our goal at R&S Heating and Cooling is not just to serve our customer's immediate needs, but to build a relationship that will last over time. That's why our goal is to keep your system up and running for as long as we can. While other companies may always encourage you to buy a new system or opt for parts and repairs you don't need, our R&S Heating and Cooling technicians are committed to recommending only what you need to keep your system conditioning your house in the most cost-effective and comfortable way possible. 
 Oftentimes the best way to keep your system performing in top shape is to schedule routine maintenance to make sure things are working as efficiently as possible. With our maintenance service, we use our signature checklist-based system to make sure we've covered every possible aspect of your HVAC system.  This ensures your system is running to the best of its ability. We highly recommend to all of our customers that they consider routine maintenance to help avoid the headaches of emergency repairs and replacements.
We put our customers first
As a family business who has been serving Southeast Michigan with honest and reliable service for many decades, we are passionate about always putting our customer's needs and best interests first. 
 We are committed to only recommending the service and repair that we would want for our own families – saving you money and providing peace of mind each time you need HVAC installation, maintenance, or repair. At R&S Heating and Cooling, we look forward to building a relationship with our customers that lasts for many years to come. 
Don't Take Our Word For It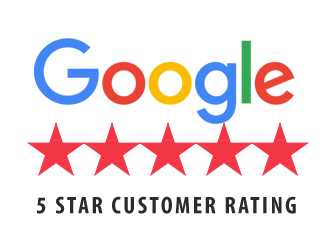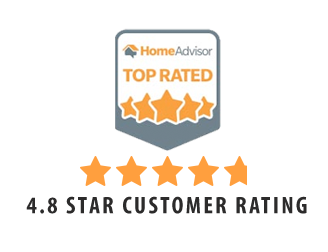 Our furnace went out on a Saturday evening. Called R&S and he came out after a call he was finishing up. Took off his shoes fixed the furnace and explained in detail everything to my husband. Very polite price was what we expected on a weekend after hours reasonable YES would recommend this company. Great service very professional
Looked for the root cause and not a band-aid. Also offered ways to improve the operation of the heating and cooling, explained everything before doing any work.